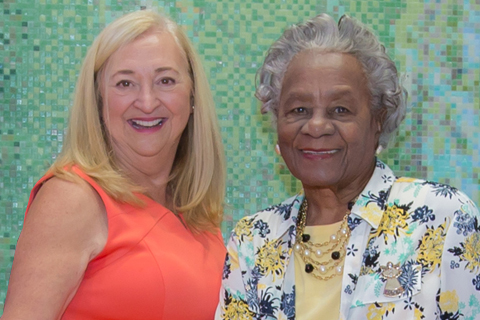 Saluting Thelma Anderson Gibson
A life of service and perseverance, from the hospital to the community


For over 50 years, Thelma Vernell Anderson Gibson has been a trailblazer in education, mental and physical health, community leadership, and volunteer service in Miami-Dade County. A registered nurse who began her career in 1947, she continues to advocate for her community's health and well-being. At age 92, she remains involved with the University of Miami as a trustee emerita and cherished member of the School of Nursing and Health Studies Visiting Committee.