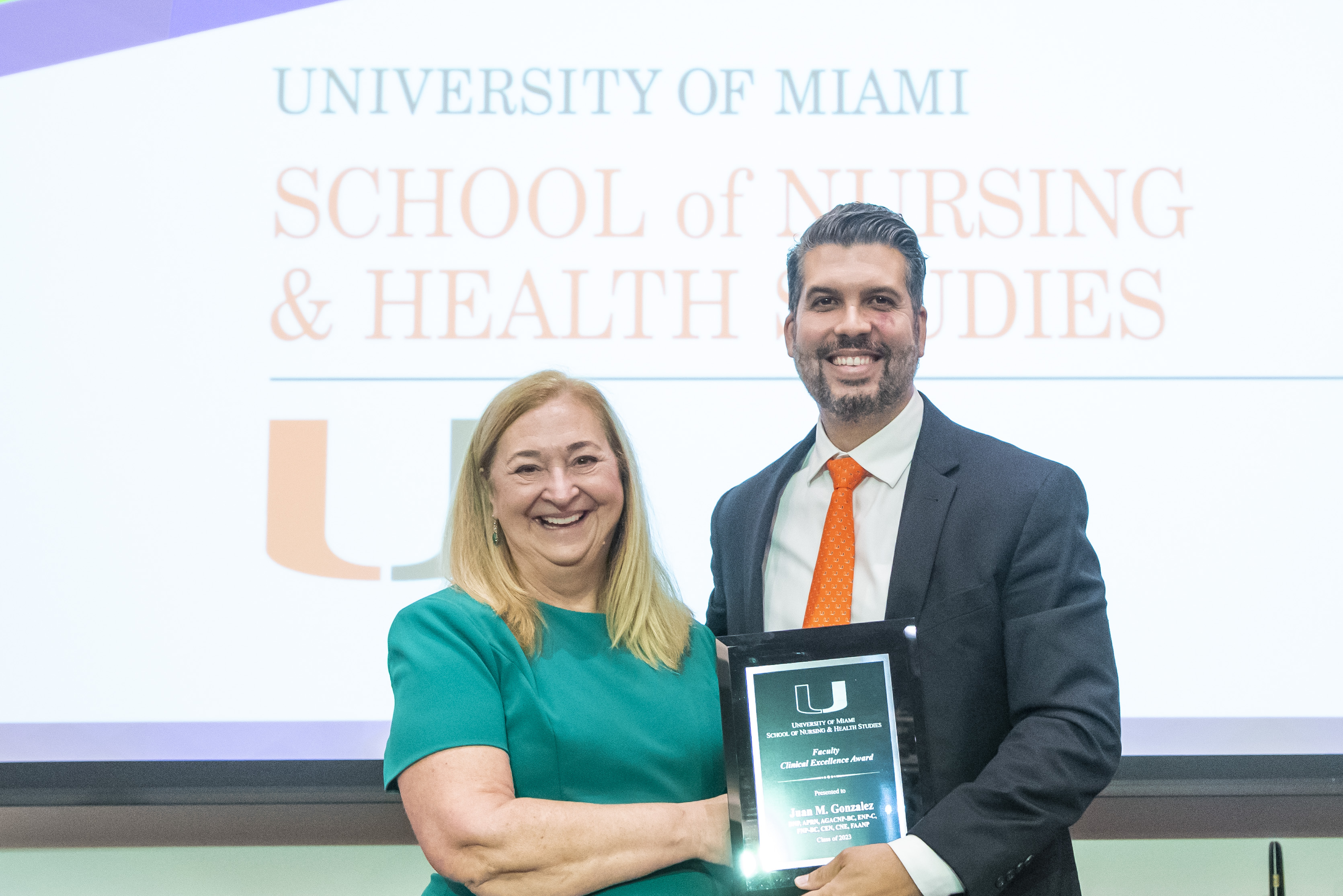 Juan M. Gonzalez

DNP, APRN, AGACNP-BC, ENP-C, FNP-BC, CEN

Criteria for Selection:
This award will be given in recognition of the recipient's clinical teaching excellence as evidenced by effectiveness and ability to motivate and inspire students in the clinical practice environment. School of Nursing and Health Science students nominate and determine the recipient of the annual award.
Promote evidence-based practice by effectively connecting theory and research with clinical applications;
Demonstrate an ability to articulate the steps of the nursing process and effectively examine clinical situations;
Demonstrate and encourage clinical expertise and collaborative practice;
Stimulate critical thinking and creative problem solving;
Exemplifies and inspires passion for clinical nursing;
Exhibit flexibility and adapt teaching to effectively meet student learning needs;
Challenge students to expand their clinical knowledge base in new ways.
Eligibility for Award:
Nominees for award shall serve as clinical instructors or preceptors for the School of Nursing and Health Studies.
Individuals awarded a School of Nursing and Health Studies Award in a given year ARE NOT eligible for renomination in the SAME CATEGORY for a 2 year period.
Anyone previously nominated who did not receive a School of Nursing and Health Studies Award in a given category will be eligible for renomination.
No consideration will be given to age, sex, race, national origin, religion, financial need, rank, or duration of service.
Although all criteria are pertinent, an individual need not necessarily meet all the qualifications.
Each nomination must be for a single individual; joint or team nominations are not accepted.